Your Business + Sustainability = A Better Business
Setting realistic goals and implementing sustainable business practices can be challenging. Whether you're feeling the pressure to address your impact, struggling to understand ESG  regulations and standards, or don't have the time or budget to make a start, FuturePlus is the solution for you.
Why we do what we do
We believe that all organisations, not just the most sustainable ones, should have the opportunity to demonstrate their commitment to more sustainable practices, as well as access the necessary support and guidance to make a positive impact. FuturePlus provides the tools and support to organisations of any size, sector or geography, enabling them to understand their impact across Climate, Environment, Social, Economic, and Diversity and Inclusion.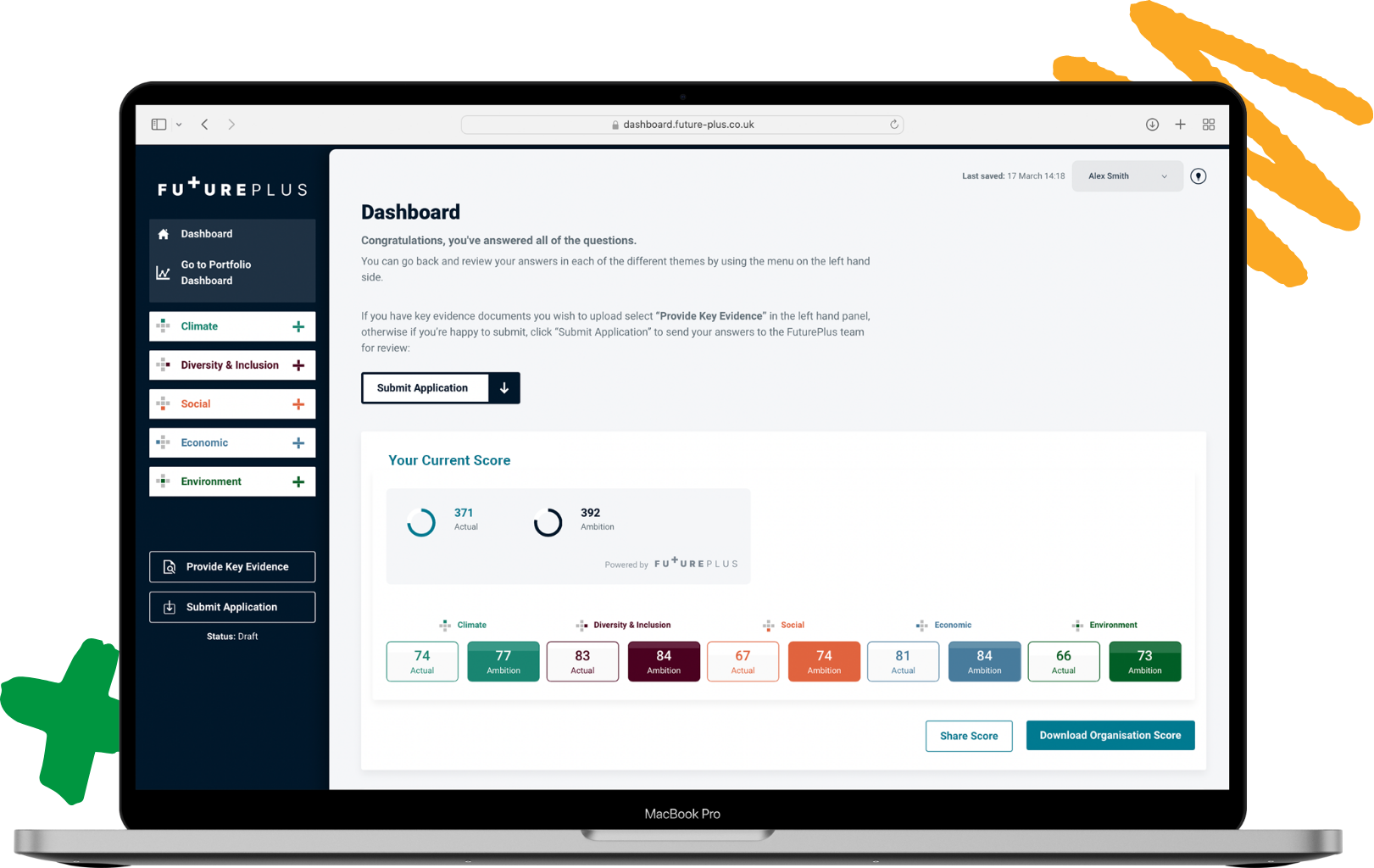 The right plan for every business
Minimum 12-month agreement. Pricing excludes VAT.
All Plans Include
One-on-one onboarding and ongoing FuturePlus Advisor support
Comprehensive FuturePlus assessment and dashboard
Verified evaluation of current actions and ability to set time-bound ambitions
Measure and manage sustainability against five sustainability themes - Climate, Environment, Social, Economic, and Diversity & Inclusion
Regularly updated question set to keep ahead of innovation, stakeholder expectation and regulation
Quantify and track the progress of your Actual and Ambition scores across five themes
Regular progress reminders and access to Help Hub for tips and guides
Customised insights from expert advisors
Easy-to-download scores, report and Sustainability Roadmap
Indicators aligned to the United Nations Sustainable Development Goals
Find out how FuturePlus can help your business make a positive impact