It all adds up
FuturePlus is part of The Sustainability Group. We were founded on the principle that every organisation has a role in creating a just, equitable, and sustainable world. 
We believe that businesses with sustainability at the core of every corporate strategy are not only more effective and financially successful, but also more attractive to customers and investors, and better employers. 
We launched FuturePlus in 2021. The platform is our solution to providing sustainability support, particularly for small and medium-sized enterprises (SMEs). FuturePlus is a unique, data-driven solution that helps businesses to measure, manage and communicate their sustainability performance and growth. FuturePlus also offers a robust portfolio manager tool for managing investments, assets, portfolio groups, and supply chains in real time.
Our methodology
The FuturePlus assessment consists of simple yet rigorous indicators that are aligned with the United Nations Sustainable Development Goals and built on recognised sustainability standards, ESG certification indexes, and industry frameworks. Current performance and future intent are assessed across five themes. Along with our dynamic scoring system, tailored roadmaps and reports, easy-to-implement solutions, and continual support, we help every organisation drive positive change. 
Understanding where you are and where you should be is key, but remaining ahead of the curve as sustainability standards, innovation, and expectations evolve is also essential. Businesses need to plan for emerging challenges proactively. To ensure those we work with are always one foot forward, FuturePlus has a dynamic 'living' question set that frequently evolves to reflect the latest developments and precedents, emerging technologies, and changing stakeholder expectations.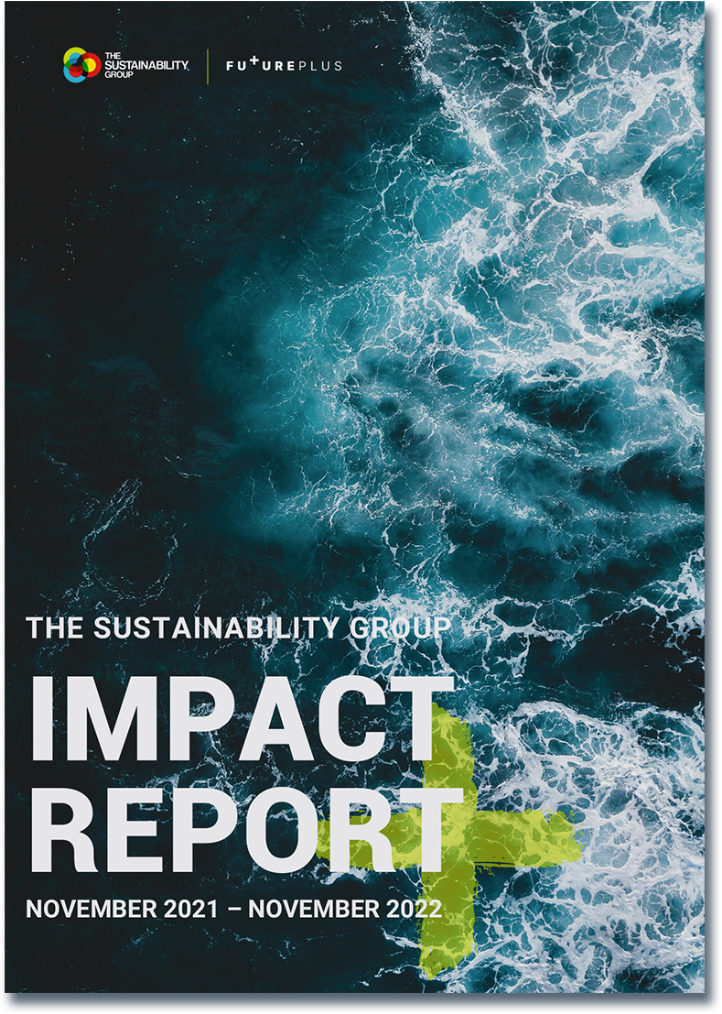 Our commitment
Commitment is the cornerstone of optimism
We want to lead by example, embodying the core principles we advocate. Sustainability is an ongoing process that involves continual improvement. As we grow, it is important that we continue to enhance our sustainability efforts and drive forward our ambitious agenda.

We are a proud participant of the United Nations Global Compact; a global network and initiative for businesses that are committed to aligning their operations and strategies with its ten universal principles, categorised by human rights, labour, environment, and anti-corruption.
Communicating our impact is key. Take a look at what we've been up to since our official launch in November 2021 below.
Our scores
To maintain accountability and transparency, we too use the FuturePlus framework to track our impact.
Total Actual and Ambition scores on a 500-point scale, along with a breakdown of scores for each theme, scored out of 100 points each. To find out more about our scoring system, click here.
Meet the co-founders
Alexandra Smith
Co-founder & Partner
Prior to co-founding The Sustainability Group, Alex was the Commercial Director for Clipper Round the World Yacht Race.
Alex is a seasoned business development and operations expert with an unparalleled track record of developing collaborative, strategic and commercially successful partnerships for businesses and brands around the world.
Leveraging her extensive background in creating high-impact partnerships in commercial sport, Alex has led and managed sustainability and social impact projects for brands, government departments, and sporting organisations around the world.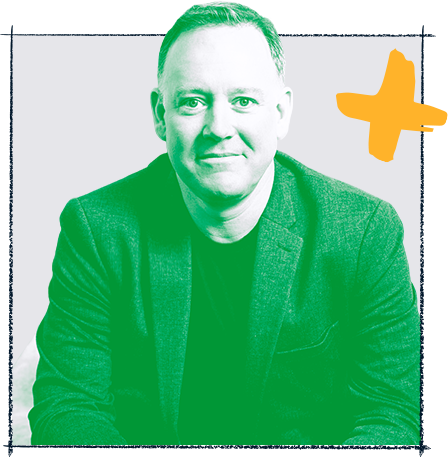 Michael Penrose
Co-founder & Partner
Mike is a world-renowned expert on risk, crisis and disaster management, and has worked in this field in more than 60 countries.
Prior to co-founding The Sustainability Group, Mike was Executive Director of Unicef UK, CEO of Action contre la Faim in Paris and Global Humanitarian Director at Save the Children.
As a former advisor to the FTSE on their ESG trading index (FTSE4Good), he works with a number of investment firms and family offices on matching social and environmental impact with high return investment strategies.
Find out how FuturePlus can help your business make a positive impact